With Novades a new destination
Novades stands for a new destination and that is exactly what we create as an independent partner: a 'new destination' for deviated raw materials from the food industry. By processing these raw materials in our semi-finished products, an optimal value is created. These semi-finished products are intended for young, still growing animals such as piglets, calves and lambs. To
this end, we work together with animal feed producers and independent nutritionists.
Novades is the link between the food and animal feed industry
Food Industry
Raw materials are rejected for (infant) food application
Farmer
Feed for young animal
Novades
Raw materials will be used for production of our semi finished products
Nutrition
Composition of finished product
What is the origin of our raw materials?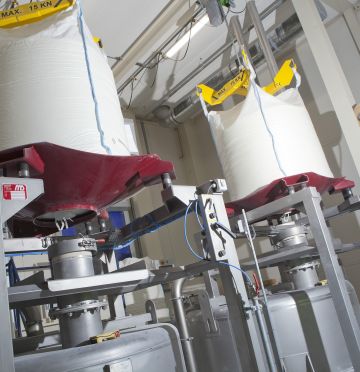 Novades is the sustainable solution for all deviated raw materials from the food industry.
We relieve our suppliers of all worries; we can process every available batch in our semi-
finished products. Regardless of the size, type or deviation of the raw materials. We take
care of the entire logistics process of our partners.
The purchased raw materials are first intensively tested and analyzed. We then process the raw material into a semi-finished product in complete coordination and according to the wishes of our customers in the animal feed industry. By doing so, we guarantee that all raw materials supplied disappear from the food chain. We keep the chain closed and create an optimal sustainable profit.
For us, trust and transparency are the foundation of our success. We give our suppliers insight into the destination of the raw materials. Through our innovative traceability platform, suppliers can follow the process step by step from start to finish.
✓ Your products will be processed

✓ 100% traceability of the raw materials

✓ Creating maximum value
What are our destinations?
Novades has the availability over a large and fixed stock and direct access to various raw
material flows. For each production we are flexible in the composition, the proportions of various parameters and the functionality of the product. This enables Novades to offer a customer specific product based on a private label concept as a blending service.
Products such as;
- Semi-finished product for calf milk
- Semi-finished product for piglet milk
- Standardized fat filled whey powders
- Milk replacers based on vegetable proteins
By working closely with our customer, we are always able to create the ideal mix of feed conversion and animal health that perfectly suits the growth phase of the young animal.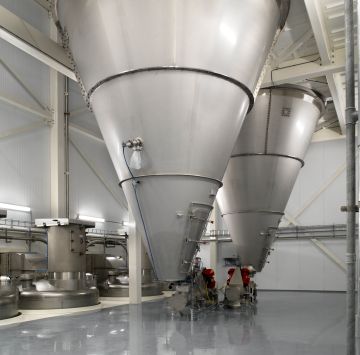 Why is Novades unique?
With our open and innovative approach, Novades is not only the perfect partner for today, but also for the future. Daily we are in contact with a worldwide network of specialists in the
food and animal feed industry, so we are always up to date with the latest developments and trends. As a result, we are always competitive, remain innovative with our products and
can provide customers with market information in good time.